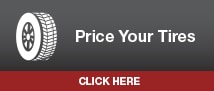 Upgrade your Toyota Tires in Sacramento, CA
Have your vehicle's tires worn down to a point of no return? Are you noticing a lack of responsiveness in handling and touch when behind the wheel in Sacramento, CA? If you are experiencing this dip in the performance of your vehicle or have noticed that the wear of your tires has worsened, then it is time to visit Maita Toyota of Sacramento to place an order on competitively-priced Toyota tires.
Our Toyota tire specialists here in Sacramento, CA can help you locate an exact match of the tires that your vehicle initially came with, even helping you to explore different options if you choose to switch things up. The importance of installing quality tires that meet the specifications of your vehicle can't be overstated, as these new installations will help to positively promote safety, performance, handling and the overall quality of your drive.
Once you have an idea of what your vehicle needs, we're happy to begin on an order of Toyota tires here in Sacramento, CA. We routinely place orders with the original equipment manufacturer on genuine Toyota parts and accessories for our customers, as we know how important access to these top of market products can be. When your tires are ready, we would be more than happy to properly align them and fit them to your vehicle. Our Toyota-trained technicians are the exact group of professionals that you will want handling this work!
It is important to also acknowledge how regular tire rotations can help to protect the tires on your vehicle and ensure that an even wear is occurring. We can arrange this, and even more, when you schedule your next service appointment with our team.